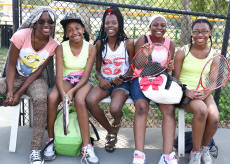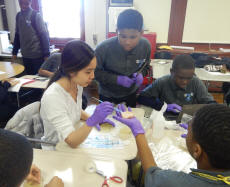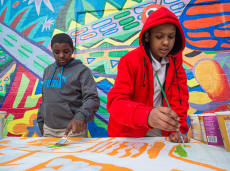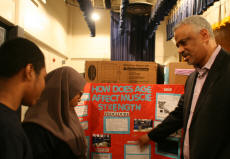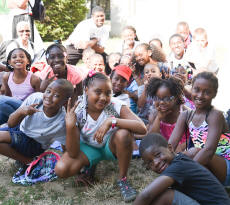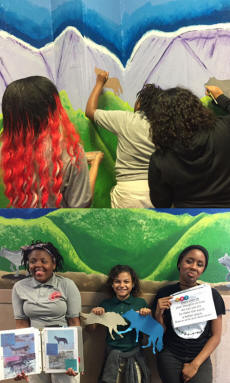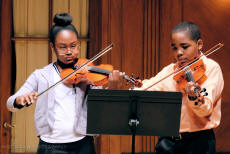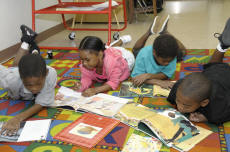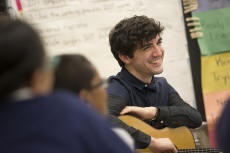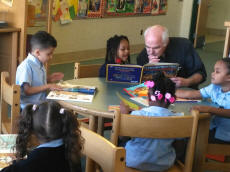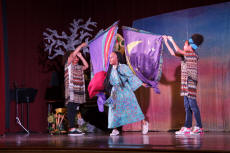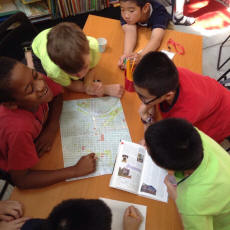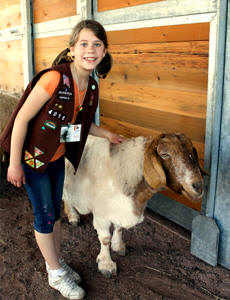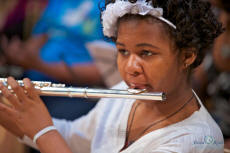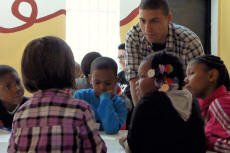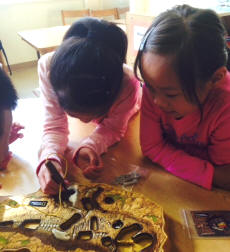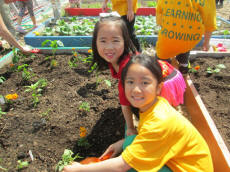 The Christopher Ludwick Foundation
2017-2018 Grant Awards
Grants awarded by the Christopher Ludwick Foundation generally range from $2,500 to $5,000, with a very few exceeding $5,000. For the 2017-2018 year, the Foundation awarded a total of $237,766 to the following organizations:
1812 Productions — In-school theater education program.
The Academy of Natural Sciences of Drexel University — SENSES education programs, museum visits, and outreach in the School District of Philadelphia.
Advocate Center for Culture and Education — After school program includes art, writing.
Allens Lane Art Center — Summer art camp scholarships for homeless children.
Arden Theatre Company — Classroom workshops and tickets to children's productions.
Art Sphere — Ten-week workshops in neighborhood recreation centers and middle and high schools.
Astral Artists — Classroom workshops and residencies with professional musicians.
Awbury Arboretum Association — Environmental education for local public school students.
Breakthrough of Greater Philadelphia — Summer tutoring and long-term mentoring for low-income minority students in 6th grade through transition to high school.
Careers Through Culinary Arts — College and career prep program.
Center for Emerging Visual Arts — Hand-in-Hand after-school arts and crafts program.
Centro Nueva Creacion — After-school program.
Children's Village — After-school and summer literacy programs.
The Clay Studio — Six-week claymobile programs.
Coded By Kids — After-school digital literacy program.
College Possible — College prep program in four Philadelphia high schools.
College Prep at Penn Charter — Four-week summer academic enrichment program for rising 10th and 11th grade students in Philadelphia public high schools.
Dignity Housing — Educational enrichment activities for homeless students.
ESF Dream Camp Foundation — Year-long outside-of-school education programs.
Fleisher Art Memorial —Community Partnerships in the Arts, providing artists in residence for Southeast Philadelphia schools.
Free Library of Philadelphia Foundation — After-school teen thematic literacy programs.
Healthy NewsWorks —In-school health education program resulting in student-run publications.
Historic Fair Hill — Literacy support partnership with Julia de Burgos Elementary School
Hope Partnership for Education — Academic summer school program.
Inn Dwelling — Guidance and prep beginning in 6th grade toward admission to college prep schools.
International Ballet Exchange — Ballet lessons with in-residence master.
iPRAXIS — Brings STEM resources—working scientists and engineers—to middle school students. Includes preparation for competition, science fair.
Lantern Theater Company — Residencies in Philadelphia public schools, performances for area students, and after-school programs.
LiveConnections —Interactive performances in different cross cultural genres by professional musicians.
Lutheran Settlement House — Digital literacy program for homeless children.
Mercy Neighborhood Ministries of Philadelphia — After school STEM programming for students in grades pre-K to 8.
Mighty Writers — After-school writing program.
Minds Matter Philadelphia — Senior Program to assist with college application process.
Monell Chemical Senses Center —Monell Science Apprenticeship Program, in which students work together with practicing scientists.
Musicopia, Inc. — For a music education for students 7–18 who have shown talent and interest.
National Museum of American Jewish History — "Becoming American" immigration curriculum
Norris Square Neighborhood Project — Gardens and Culture education programs, summer and after-school.
North Light Community Center — Childcare Education and Enrichment Development summer program
Painted Bride Art Center — "I Am Art" creative writing program
Philadelphia Education Fund — College access program in five low-income public high schools.
Philadelphia Futures — Sponsor-A-Scholar program, providing mentors and support for low-income students from Philadelphia high schools preparing for college.
Philadelphia History Museum at Atwater Kent — Class trips focus on Philadelphia history.
Philadelphia Magic Gardens —Visionary Visits, interactive exploration of the art installation
Philadelphia Mural Arts Advocates —Out-of-school art program for underserved Philadelphia youth.
Philadelphia Photo Arts Center — After-school digital photography program for teens.
Philadelphia READS — Summer READS, 6-week program including reading, enrichment, the arts, development, and STEM2 for grades K-6.
Philadelphia Young Playwrights — In-school playwriting workshops in the Philadelphia School District.
Play On Philly! —POP Academy, a high school after-school music program.
Project H.O.M.E. — Summer and after-school literacy, math, arts, and technology program, for teens and grades K-8.
Public Citizens for Children & Youth (Picasso Project) — In-depth art immersion in Philadelphia public schools lacking arts programs.
Rock to the Future — MusicCore, an after-school program of individual and group instrumental music instruction and academic support
The Rock School for Dance Education —In-school and after-school residencies in disadvantaged schools.
The School District of Philadelphia — Office of Counseling and Promotion Standards to provide emergency funding for school expenses for students who cannot afford them.
The Schuylkill Center for Environmental Education — STEM environmental science programs for Philadelphia public school children, K–12.
Settlement Music School — Music Education Pathways, an intensive after-school program.
Spark Philadelphia — Work-place apprenticeships for 7th- and 8th-grade students.
Squash Smarts — Intensive, long-term academic tutoring and squash instruction.
Starfinder Foundation — Senior Leaders Program, health, academics, leadership with soccer.
Stenton, NSCD in PA — History Hunters, a literacy-based program using historic houses in and around Germantown.
Steppingstone Scholars — Middle Grades Academy including tutoring, mentoring, support.
Summer Search Philadelphia — College access support.
Sunrise of Philadelphia — From High School to the World program.
Taller Puertorriqueno — K-12 art education program.
Temple University Music Preparatory Division, Boyer College of Music — Community Music Scholars program, music instruction.
University City Arts League — After-school art program.
Urban Tree Connection — Teen apprenticeship program.
Wagner Free Institute of Science — Student visits and outreach programming to schools in the Institute's North Philadelphia neighborhood.
West Philadelphia Alliance for Children — Opening and staffing libraries in 13 public schools.
Woodmere Art Museum — Music, art, and math program for 5th-grade students.