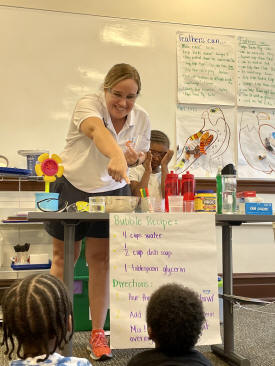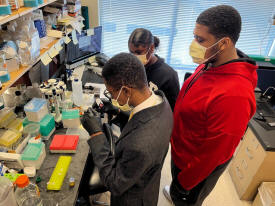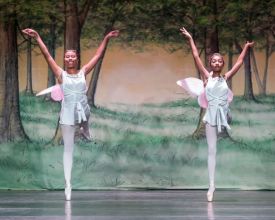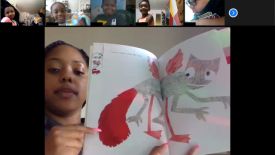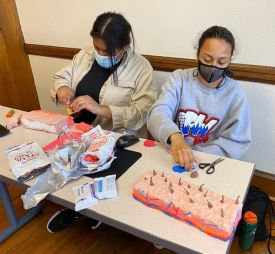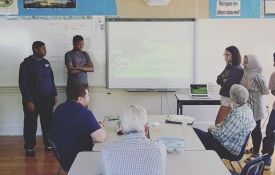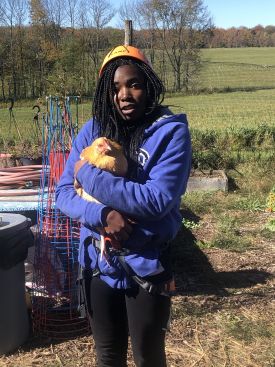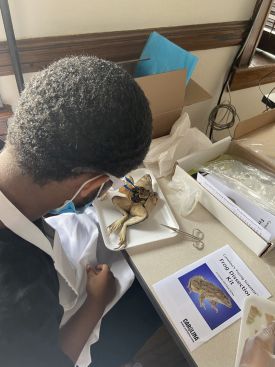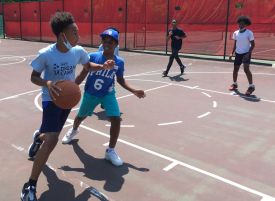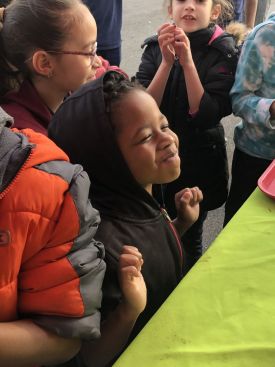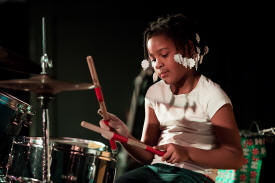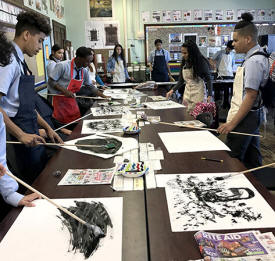 The Christopher Ludwick Foundation
2023-2024 Grant Awards
Grants awarded by the Christopher Ludwick Foundation generally range from $2,500 to $5,000, with a very few exceeding $5,000. For the 2023-2025 year, the Foundation awarded a total of $274,550 to the following organizations:
1812 Productions – Theater education
The Academy of Natural Sciences – Science camp scholarships
Achieve Now – Power Partners program
Allens Lane Art Center – Summer Camp
Artistas Musicos Latino Americanos – Latin performing arts school
Artwell – We the Poets
ASAP/After School Activities Partnerships – After-school & summer enrichment
Astral Artists – Classroom Classics
Awbury Arboretum Association – Environmental education
Big Picture Alliance – Digital media program
Breakthrough of Greater Philadelphia – Middle School summer program
Cambodian Assn. of Greater Philadelphia – After-school and summer camp
Centro Nueva Creacion – Grito de Lares program
Children's Village – K-7 enrichment
The Clay Studio – Ceramics art education
College Possible Philadelphia – College admission and follow-up support
College Prep at Penn Charter – College prep
Cornerstone Christian Academy – Extended day program
Dornsife Center for Neighborhood Partnerships – Dance program
Episcopal Community Services – Tutoring
ESF Dream Camp Foundation – Literacy program
The Fabric Workshop and Museum – Studio art education
Federation Early Learning Services – Summer camp
Fleisher Art Memorial – Community arts partnership
The Food Trust – Healthy Kindergarten initiative
The Franklin Institute – Student Access
The Free Library of Phila. Foundation – Read by 4th program
Fresh Artists – "Cool Jobs" for 7th graders
Healthy Newsworks
Heights Philadelphia – College access and support
Historic Fair Hill – School library support
Horizons at Greene Street Friends School – Summer enrichment
International Ballet Exchange – Ballet classes in schools
Joyful Readers
Mann Center for the Performing Arts – Music education
Mercy Neighborhood Ministries – STEM program grades 4-8
Mighty Writers – Literacy & writing program
Monell Chemical Senses Center – Science apprenticeships
Moore College of Art and Design – After-school arts
Music Will
Musicopia – String orchestra
Need in Deed – Community issues exploration, grades 3-8
Norris Square Neighborhood Project – Youth urban farming program
North Light Community Center – Summer camp
Penn Museum – Unpacking the Past
Pennsylvania Society for Biomedical Research – Science program, research, coaching
Philadelphia College of Osteopathic Medicine – Summer Academy
Philadelphia Education Fund – College access
Philadelphia Robotics Coalition Inc.
Young Playwrights – Playwrighting
Play On Philly – After-school music education
The Print Center – Artists-in-Schools
Project Home – Enrichment, K-12
Reading Allowed
Rock to the Future – MusiCore, Kensington & Germantown
The School District of Philadelphia – Emergency funds
Schuylkill Center for Environmental Ed. – Program support
Scribe Video Center, Inc. – Documentary history program
Settlement Music School – Pathways Program
Stenton, The National Foundation of The Colonial Dames in Pennsylvania – History Hunters program
Temple Univ. Music Preparatory Division – Community Music Scholars
Theatre Exile – Paper Wings program
Vetri Community Partnerships
Wagner Free Institute of Science – Science education
West Phila. Alliance for Children (WePAC) – Access to books, literacy
The Wilma Theater
Wyck Association – Community outreach for children